It is raining cats and dogs this morning. Thankfully, all the animals have been fed and watered and I even picked a few more green beans before it started dumping outside. I'll be canning those babies up some time today!
Also on today's agenda... cleaning house. I was also going to do some grocery shopping but I think I'll wait until it stops raining. IF it stops raining *smile*. I'm always happy for the rain. It does wonders for the vegetable garden! Looks like I'll have to declutter my office desk now *sigh*, but it's long overdo so now's as good a time as any!
Country Boy worked on our anniversary so the following day, we took a little drive northwest of us to a little island off the west coast (of Florida) to a town called Cedar Key. We were going to feast on some seafood and enjoy the views!
There's a fabulous fishing pier there. Country Boy was wishing he had brought his fishin' poles! ESPECIALLY after watching a guy pull a fish in... poor Country Boy!
Below is a lovely courtyard for the
Harbour Master
motel that is above their Dilly Dally Gally gift shop. I think it would be a fabulous place to stay as it sits over and looks directly out at the water.
Can you see the bird getting a drink from the bird bath?
Bird Conference Center!
Also in the courtyard were several of these large, rusty anchors.
Another view of the Bird Conference Center
We ate upstairs while enjoying the beautiful view!
After a delicious meal, we headed over to the pier for a bit of exercise before heading home. The sun was quickly sinking below the horizon.
Fishermen checking their crab traps...
It was a lovely way to celebrate our anniversary!
It's no longer raining cats and dogs, just a lovely drizzle now. I guess I need to tackle my chores now!
Linking up with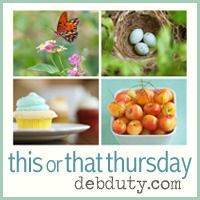 Till next time,